Hey!
A rapid-fire update! There will be a new update to the game as of the 31st of July, 2019! This will be followed by a KickStarter, to fund the artist and the musician who have been working with me on the project! The KickStarter is slated to begin as of August 14th, though physical goods are still being determined. It will primarily be a digital copy of the fan pack and digital rewards such as thank yous in the credits, being included into backgrounds, and requesting specific scenes between characters.
Base goal is around $3k USD for art and music to be covered, including the fees & taxes involved there. Additional stretch goals are being considered, but we're hoping that's a reasonable amount to ask for!
Aiko and Kana have sprites now! I made little sheets to show off SOME of the variations, but each set of eyes, mouths, eyebrow and arms. These are only the beginning stages of that, too, and there may be a possibility of 'out of uniform' sprites, so the girls in their casual clothes! (I have an example below of their out of uniform attire (which is my art which contrasts with the game style RIP)).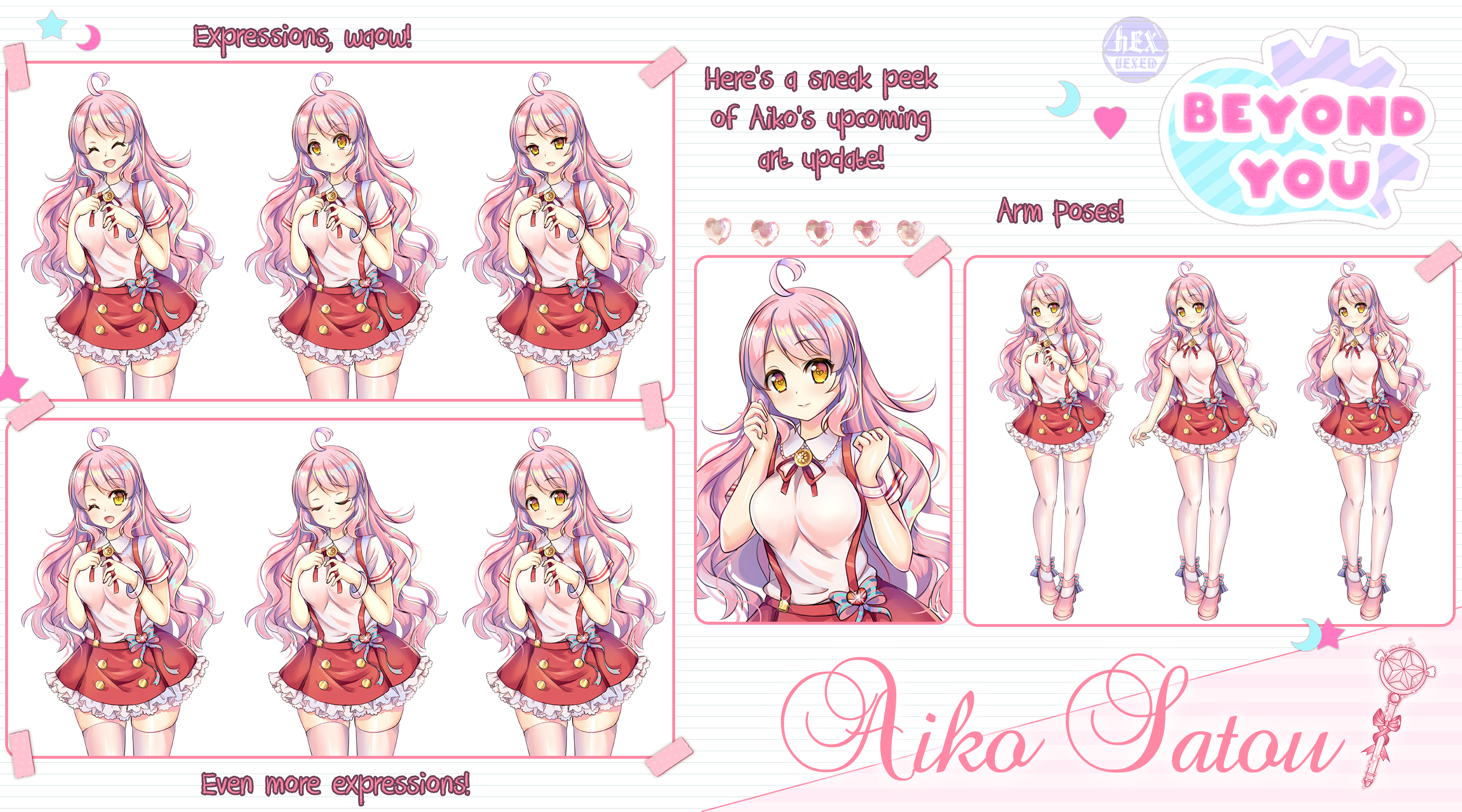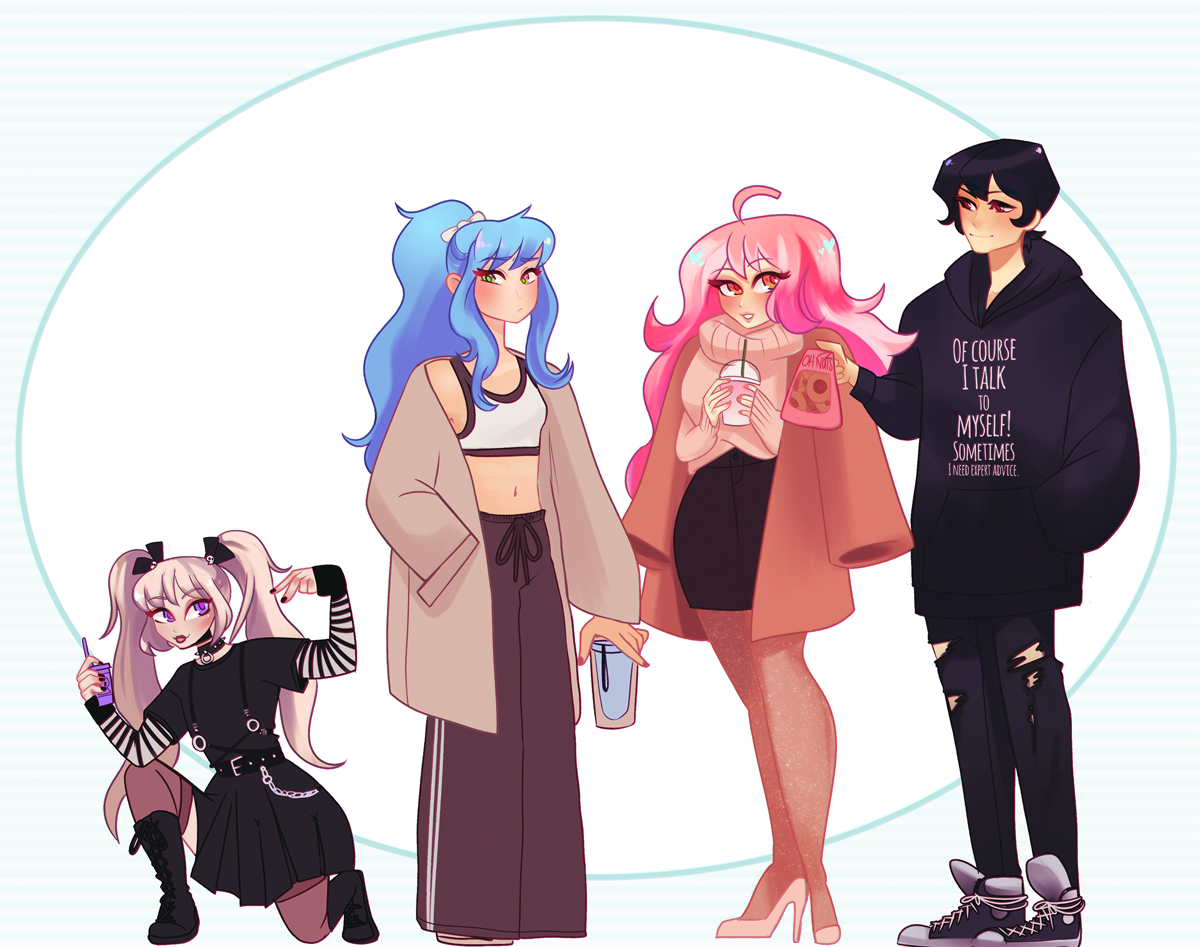 Get Beyond You! (DEMO AVAILABLE)