Welcome to 2020! & Kosmos Connection
---
Hey folks!
As Haruka would say, new year, new me! We're still going thru the motions behind the scenes; Kana has her CG image and there's a new library background. I have been working on the writing behind the scenes, cutting down the repetition and streamlining the story! The story will remain much the same as we've all experienced thus far, however I am looking to converge the story so as to reduce the budget.
My plan is to make one true, linear experience with a little freedom for routes, but generally along the same path. Then, when/if the game performs well and we have more of a budget, we can add additional routes. I'd rather have one strong, solid experience and have it finished within the year, rather than eek out the game over five years.
I won't be releasing any new updates until Aiko's science room CG is implemented, as well as a few more backgrounds. This next update may feature Day Five if I can settle on it, however I don't promise this! I do want to have more of the game and story available, but not to the detriment of the storyline itself. I don't want to keep making y'all replay it for cosmetic changes, as I fear it'll dilute the story. With these budgetary adjustments and storyline reductions, we may relaunch the KickStarter with a much smaller goal!
If you have any questions or concerns, consider joining the Discord, look me up on Twitter or comment down below. You are also welcome to email me at hexvexed (@) gmail (.) com. I am not looking for translators right now, or for play testers. I will let you know if this changes. Happy new year and thank you for the support thus far! I appreciate each and every one of you! <3 You've made my 2019 more amazing than I can say, and I hope 2020 is even better!
Additionally, if you're looking for a project to check out and support, look into Kosmos Connection! Our musician Jan Hehr is on the project, as is Lizzie & Aimee, and the creator assisted me with Beyond You! -- ThetauGames.
backgrounds - https://twitter.com/foxeleos
sprites/cg - https://twitter.com/dai_dai_iro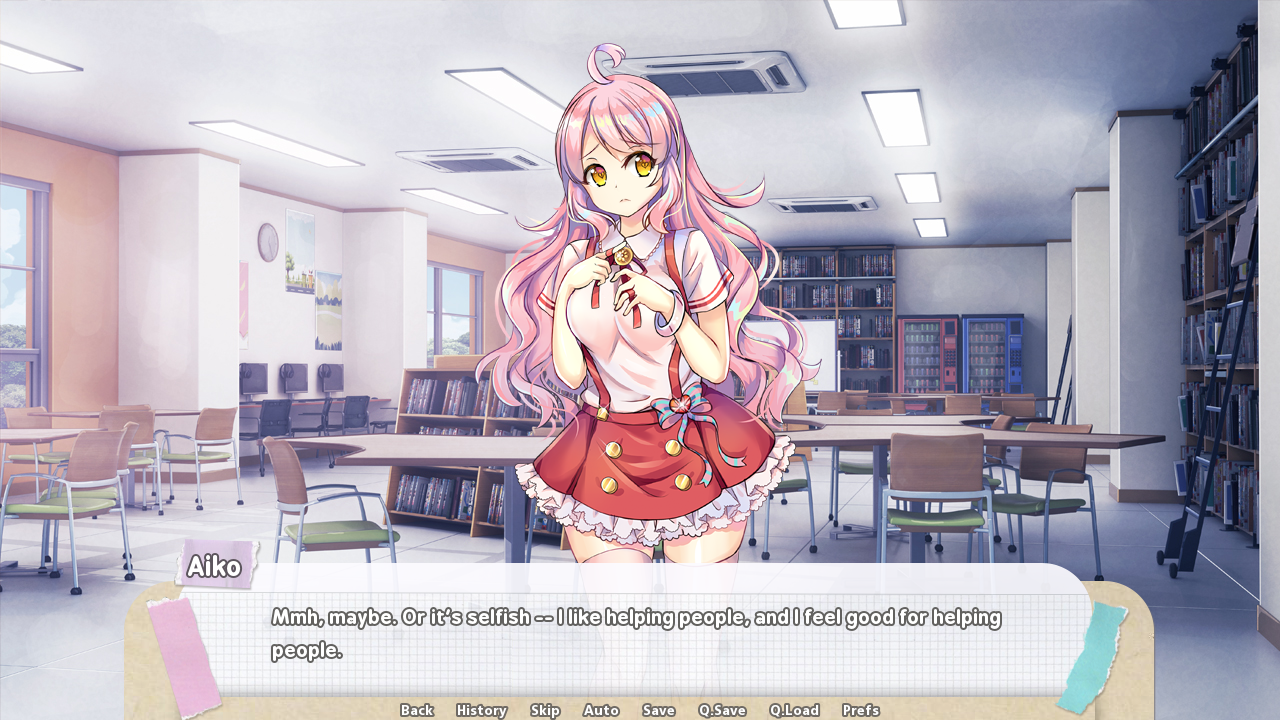 Get Beyond You! (DEMO AVAILABLE)